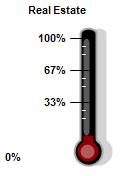 YOUR GOAL IS TO
ASSIST IN REACHING
THIS ACHIEVABLE GOAL
BY DECEMBER, 2020


MAKE IT HAPPEN!

I've been renting an apartment for many years. And while I agree that renting an apartment is sometimes best for some people depending on
the situation, it certainly isn't good enough for Banker Dave.

There are many projects and hobbies that I enjoy that require having your own home. Aside from that, despite the current housing market,
owning your own home is one of the best means of financial security. And after all, that is what you are here for... making sure that I am as
financially secure as possible. Being my own personal financial assets, taking care of my every want and need.

I've come to the conclusion that it is the right time to move out of my apartment and move in to a home of my own. The neighbors who live
around me are quite trashy, and are in no way anybody who I care to associate with, let alone live near.

The housing costs in my area are at an all time low, so it is the perfect opportunity to get out and make the necessary changes to get into my
first home.

I could easily take out a mortgage and purchase a home on my own, but what fun would that be? Along with adding an unneccessary expense
to my already extreme monthly budget, it would let all of you boys off the hook... and we know that isn't going to happen!

So now is your chance to prove yourself as a valuable financial asset! Make a tribute below, and your money will be deposited into an escrow
account for the purpose of purchasing my first home! My goal is to purchase a home for no less than $50,000, which in this area will buy a lot of
house! I'd like to see it happen within the next 8-9 months!

For those of you who tribute at the $250 level... your name will be inscribed on a cement brick which will be added to my garden water feature.

PURCHASE A BRICK TODAY
AT THE $250.00 TRIBUTE LEVEL
AND BE PERMANENTLY ADDED
TO MY GARDEN!

CLICK ON THE BRICK TO THE RIGHT
TO TRIBUTE AT THAT LEVEL,
OR CHOOSE AN AMOUNT BELOW!

Banker Dave, First National Bank of Dave, Gay, Financial Domination, Cash Slaves, Cash Master, Cash Rape, Wallet Rape, Tributing, Cash Slavery, Financial Slavery, Blackmail, Muscle Worship, Cock Worship, Foot Worship, Pain, Chastity, Orgasm Control, Humiliation, Forced Intox, Forced Smoking, Forced Poppering, Verbal Abuse, Cock Ball Torture, CBT, Small Cock Abuse, Submissive Training, Roleplay, Pay My Bills, Hung, Jock, Bank, gay cash slaves, gay cash masters, gay money slaves, gay money masters, gay cash slaves, gay cash masters, gay money slaves, gay financial domination, male financial domination, gay financial domination, bill adoption, expense adoption, feet worship, pleasure, dehumanization, feminization, sissification, mental mind fucking, glory hole whoring, boss, employee, locker room, mind fuck